Make sure you're prepared for all the SFUSD school breaks in the 2017-2018. Check the San Francisco Unified School District Calendar now.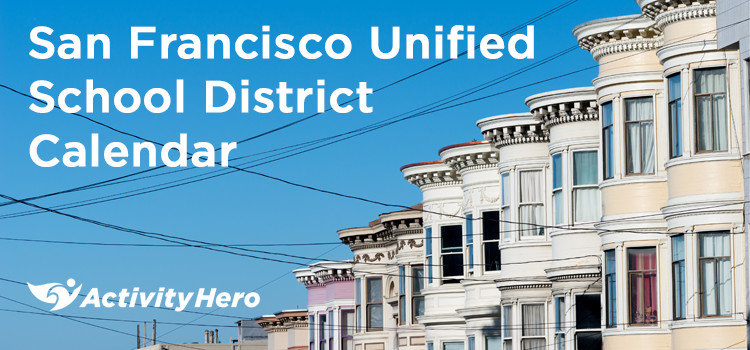 School's out for summer in SFUSD, but the kids will be back again before you know it! The first day of school in San Francisco's public schools is August 15, 2017. A little less than a month later, the kids get a break for Labor Day, but the big break doesn't come until Thanksgiving and then Winter Break.
Looking for fun ideas for the kids while school is closed? Start your search with ActivityHero. You can find everything from half-day camps and one-day workshops to full week camps with extended care. Kids can stay active and engaged, see their friends, and really relax and have fun during their time off.
Key dates for the 2017-2018 San Francisco Unified School District Calendar:
August 21, 2017 – First Day of Instruction
September 4, 2017 – Labor Day
October 9, 2017 – Indigenous People's Day
November 10, 2017 – Veterans Day (observed)
November 20 – 24, 2017 – Thanksgiving Recess
December 22, 2017 – January 5, 2018 – Winter Break
January 15, 2018 – Martin Luther King Jr. Day
February 16, 2018 – Lunar New Year, observed
February 19, 2018 – Presidents Day
March 26 – March 29, 2018 – Spring Break
March 30, 2018 – César Chávez Day
June 6, 2018 – Last Day of School
Need more info? See the San Francisco Unified District Website.